There are many initiatives for pollinators that provide a wealth of resources for reference. Below are some of them.
Common Pollinators of British Columbia (Second Edition) – created by Border Free Bees and the Environmental Youth Alliance, this visual identification guide separates the diversity of pollinators into seven basic categories and presents clear photographs and pictures that indicate key identifying features. Learn to distinguish between a Hairy Belly Bee and a Hover Fly or Honey Bee!
---
Gardening with Native Plants – this resource, created by Habitat Acquisition Trust, is especially useful because it presents information on plants that are native to our area. Is not specifically focused on gardening for pollinators.

Selecting Plants for Pollinators: Eastern Vancouver Island Ecoregion – this is an in-depth resource produced by the Pollinator Partnership of Canada, that outlines how to create habitat in home gardens as well as other landscape types such as farms or public lands.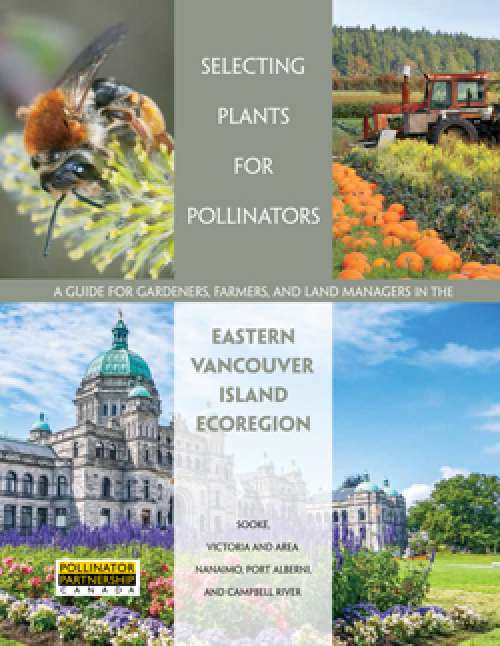 ---
Island Pollinator Initiative Southern Vancouver Island Pollinator Identification Guide – this provides a simple two-page identification key of common bees found in our area.
---
Pollinator Steward Certification Webinar Series – a free certification course offered through Pollinator Partnership Canada!